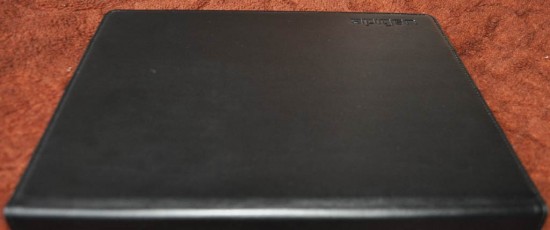 If you weren't too impressed with the Spigen Diary for the iPad 3, you might like this folio case by the same manufacturer. Unlike the Diary, this one is made from faux leather and come in 2 different colors – dark green and black. As evident from the name, this is a leather folio case that is perfect for executives and people that like to be go for professional-like folios when it comes to choosing iPad cases.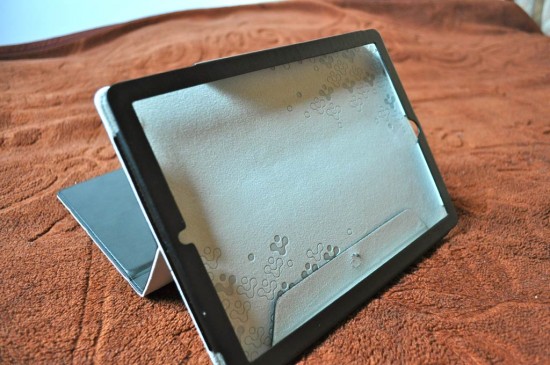 For this review, we got a Black Folio SGP case from Spigen authorised seller, CreTouch store. The packaging was good and placing the iPad inside was easy. There is a small velcro locked notch at the left side of the frame that holds your device into place. There are cutouts for the iSight camera, headphone jack as well as the 32 pin connector. However, there aren't any holes or cutouts for the speaker which prevents the sound from travelling freely and hence lowering the volume.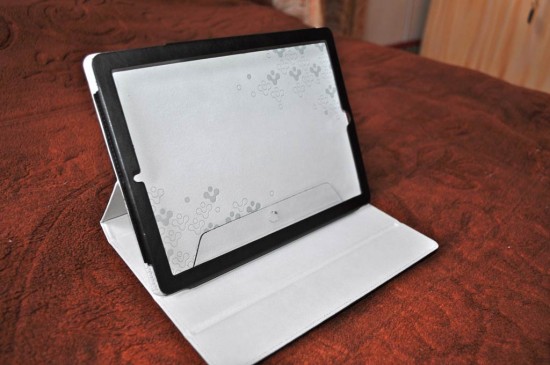 The inside of the case is made of some very soft suede-like material that will help clean your iPad's screen as well as prevent it from getting scratched.  There is a cut-out for the back camera too so you don't have to take the device out of the case to take photographs.
Like the Diary case, this one doubles as an iPad stand too and can be placed in a couple of viewing angles. The one is a bit vertical, perfect for watching movies and reading books while the other is a bit move steeper which makes it perfect for typing on the iPad.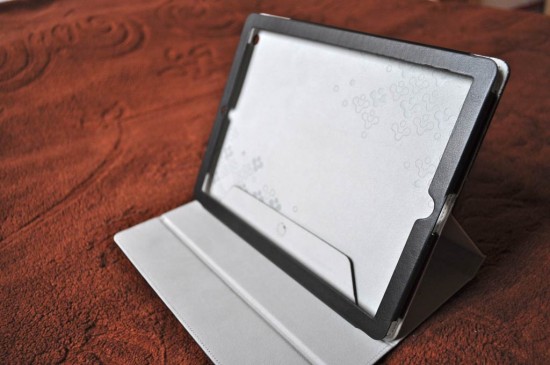 The case does not have a magnetic sleep/awake feature which is the only negative point we were able to point out. It does have a couple of magnets for holding the front cover into closed position. This case does a decent job of protecting your iPad from breaking when you drop it. It is a usable case that looks great on the iPad. It works with iPad 2 as well as the new iPad.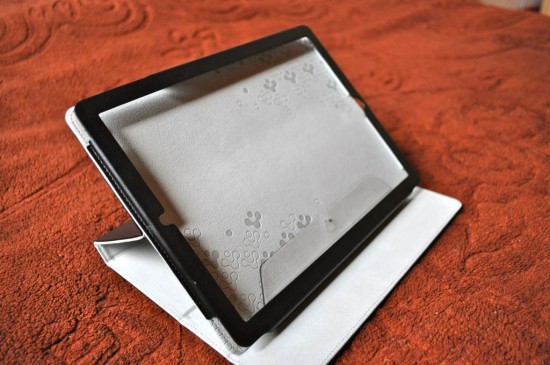 The one we have reviewed here is the Faux leather version that retails for $67.99. Spigen also has a Folio.S series that is made up of genuine leather and comes in brown and dark brown colors. This is a good case if you like the executive look it offers and it does a decent job of protecting your iPad too.