If you want to buy an android tablet and your are confused because there are too many tablets out there, making it more difficult to find a right tablet that satisfies your needs. From past one year, tablets are  getting more attention and hype and like smartphones tablets are getting powerful day by day. This post will help you to select an appropriate tablet that you are looking for, whether you need performance, better design, efficient battery or gorgeous display in your tablet. Below is the list of top twenty tablets available currently in market.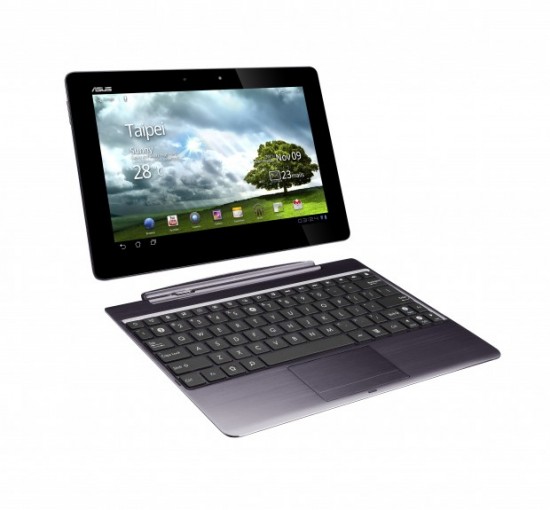 Pros:
It is thinner and lighter than most tabs available in market
Fast and powerful with its Nvidia Tegra 3 Processor and 1GB RAM
Great battery life
Bright 10.1 INCH Super IPS display
Cons:
It has poor speaker positioning
Keyboard dock is not better than old transformer
Metal finish makes it slippery and smudge
Verdict: If you need power plus performance then this tablet suits best for you. For mobile gamers Asus Eee Pad Transformer Prime is highly recommended.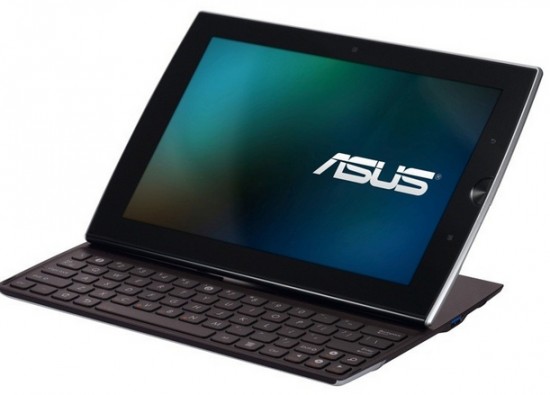 Pros:
Has dual-core Tegra 2 processor
Slide-out keyboard
Good 10.1 inch screen
Smooth Performance
Cons:
Its a bit heavy
Was introduced late in market, when most of the tablets have quad core processors.
Verdict: If you hate on-screen keyboards and want an inbuilt or Slide-out keyboard in your tablet then this one is best for you.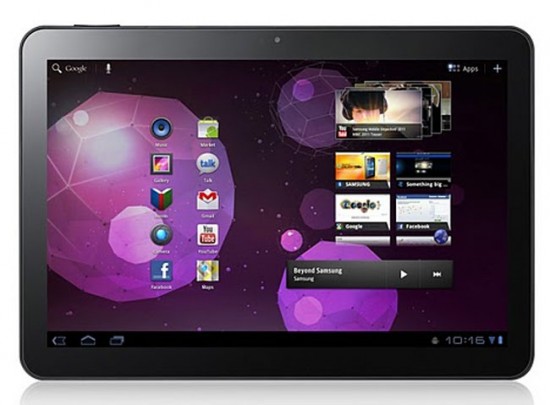 Pros:
Has 8.9 inches display that makes PPI better
Good quality 3.2MP camera and 2MP secondary camera
Perfect size for tablet
Cons:
Just a single non-standard port
No HDMI socket and USB port
No microSD slot
Verdict:  Samsung Galaxy Tab 8.9  gives you a compact size, because most of the users don't prefer large displays, this one is perfect for those.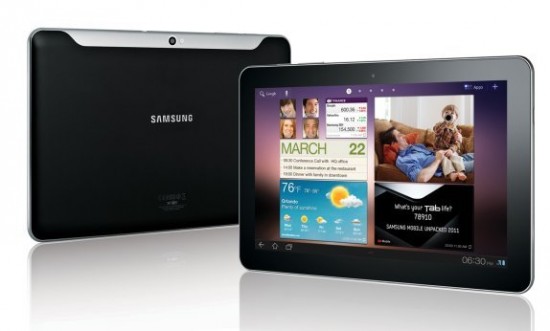 Pros:
Vivid display with IPS 1280×800 pixels resolution
Sleek and elegant design
Great performance with its Tegra 2 processor and 1GB RAM
Nine hours of battery life
Cons:
Poor back and front facing cameras
Lacks HDMI,USB and microSD
No 64GB version
Verdict: When it comes to display quality and design, this tablet is much better.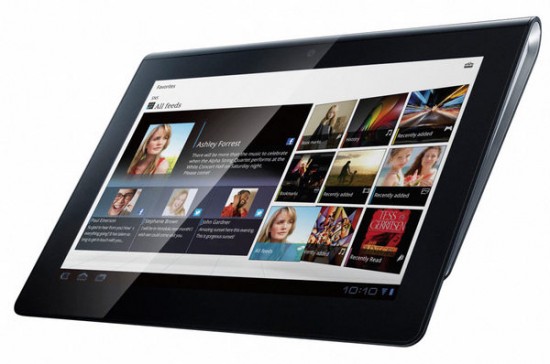 Pros:
Designed for comfort
Has some exclusive apps pre-installed
Decent battery life
Cons: 
Average build quality
Poor Web browser performance
Verdict: Sony Tablet S has a distinctive design that is made to feel comfort while holding it in hands, other features are not too surprising and there are many other tablets that are better, but still Sony Tablet S remains a decent device.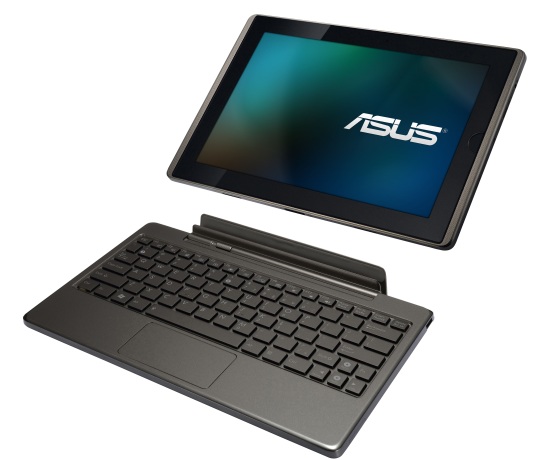 Pros:
Has fast Nvidia Tegra 2 processor
Elegant design
Better display with Wide viewing angles
Great battery life with dock
Cons: 
When connected to dock, touchscreen becomes less responsive.
Verdict: When it comes to performance and Speed this tablet is a way better to go with.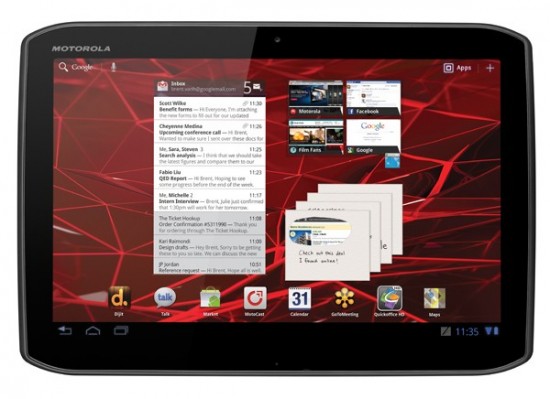 Pros:
Has 1.2GHz dual core CPU
High resolution display
IR transmitter
A decent 5 megapixel camera with LED flash
Good built quality
Cons:
Backlight bleed
No expendable memory slot
No 3G
Verdict: Motorola Xoom 2 doesn't impress with any particular feature but still has decent features that you might be looking for.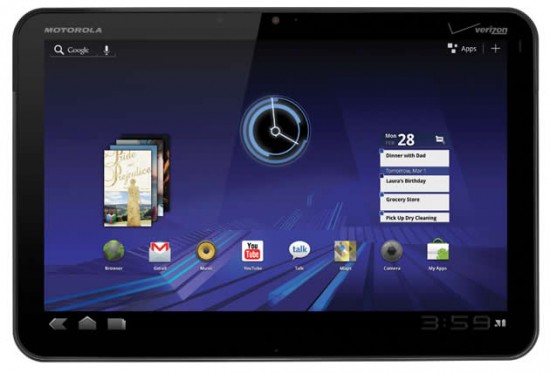 Pros:
Smooth performer
Has solid design
Micro SD slot
Decent better life
HDMI port
Cons:
A bit bulky
Average display
Verdict: Motorola Xoom was one of the best tablets available in market in its own time, but now with the release of new devices its features seems to be normal. If you are looking for good performance device in less price, this device may b a decent choice for you.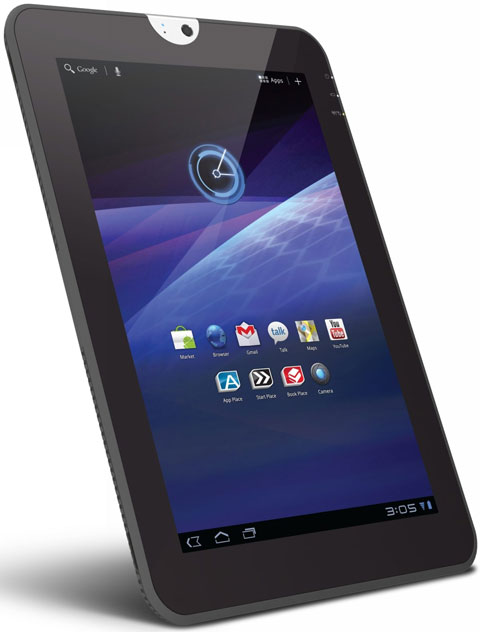 Pros:
Has a fast processor
Full size HDMI and USB port
Great battery life
Cons: 
Poor display
A bit bulky
Average design
Verdict: A fast Tegra 2 tablet, with its Full size HDMI and USB port makes it even better but that adds a little bulk too.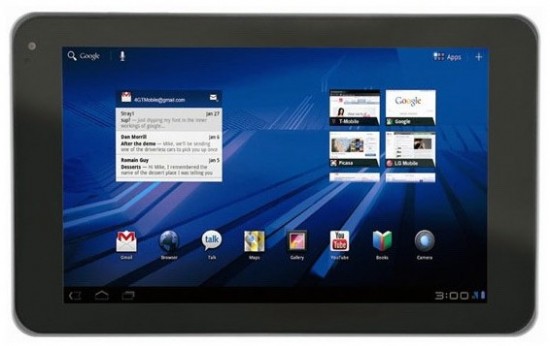 Pros:
Its fast and responsive with Tegra 2 processor.
Has 3d recording capability
Has an average 5mp camera
Included Polaris Office
Cons: 
No 3D display
Bulky Design
Poor built quality
Expensive
Verdict: This is worlds first tablet that comes with a 3D camera, if you're looking for good performance tablet with 3D recording capability then this is the only option for you.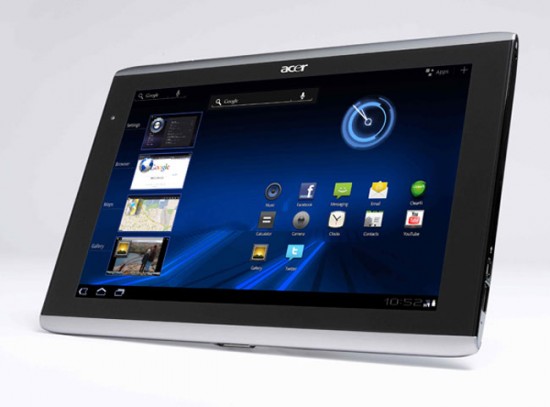 Pros:
10.1″ 1280 x 800 pixels resolution widescreen display
Nvidia Tegra 2 processor
Tough built quality
Inbuilt USB port
Cons: 
Below average battery life
Wide benzel
Verdict: Acer Iconia Tab A500 is a smooth performer and beats BlackBerry PlayBook, still Motorola Xoom is slightly better than Acer Iconia Tab A500, because of its good design.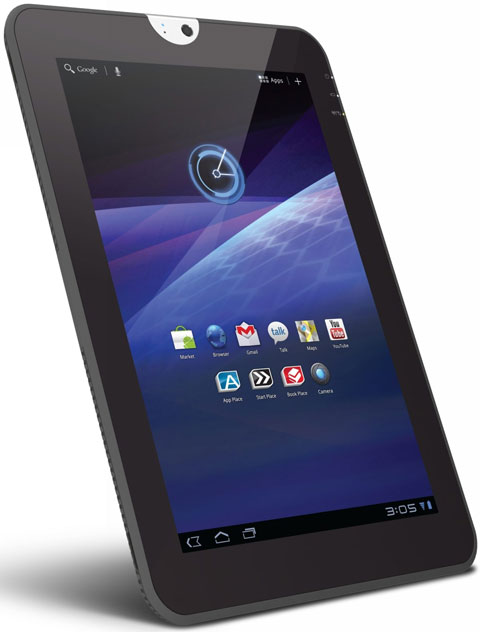 Pros: 
7 inch tablet with fast Tegra 2 processor
Smooth Operation
Micro USB and micro HDMI port
Inexpensive relative to other tablets
Cons:  
Poor battery life
Oversensitive accelerometer
Verdict: If you want a 7 inch tablet, then this one is for you. Its better than HTC Flyer but still hasn't enough features to impress geeks.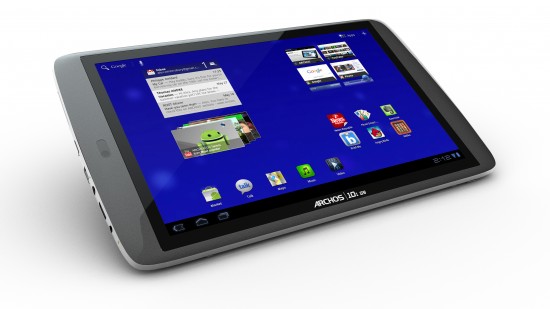 Pros:
Has OMAP 4 dual core processor running Android 3.2 Honeycomb
Not too costly
Decent battery life
Great for video playback
Cons:
Plastic body
Average screen quality
Bad camera
Verdict: Archos 101 G9 does what it says and is worth its price. Although it lacks in various things, but in this price you cant get better than this.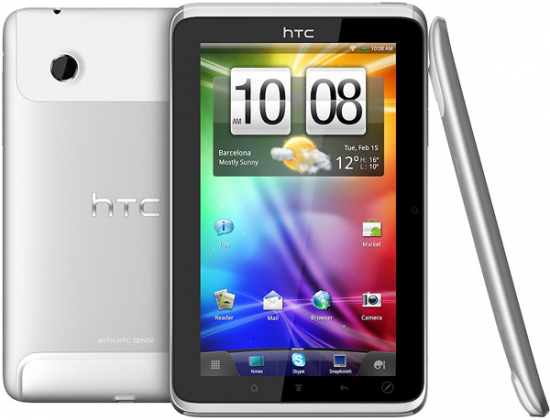 Pros:
Great display
Aluminum body
Comes with magic pen
Cons:
Expensive
Battery life is not good
Verdict: HTC Flyer comes with some features which are quite good like magic pen, great display that you might like to have, but has relatively poor battery life and is expensive.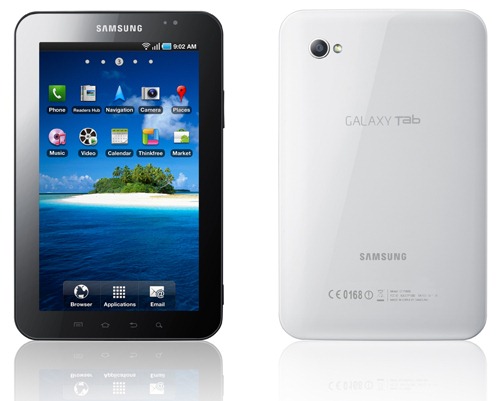 Pros: 
7 inch display
Supports Flash Player
ARM Cortex A8 1 GHZ processor
Has fast multitasking
Cons:
No battery replacement
Processor is slow
Verdict: Samsung Galaxy Tab was among the best tablets, but these days there are much powerful tablets available in market. But if price matters for you than you might go with the old Samsung Galaxy Tab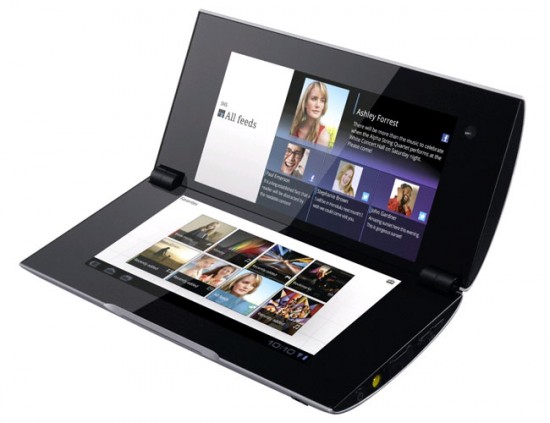 Pros:
Has great screen
Removable battery
Foldable design makes it potable
PlayStation support
Fast processor
Cons:
Video playback is not good on small screen
No gaming buttons
Poor WiFi
Verdict: Sony Tablet P has a unique design with foldable dual screen, that makes it extremely portable. This tablet is good for gaming and is easy to carry.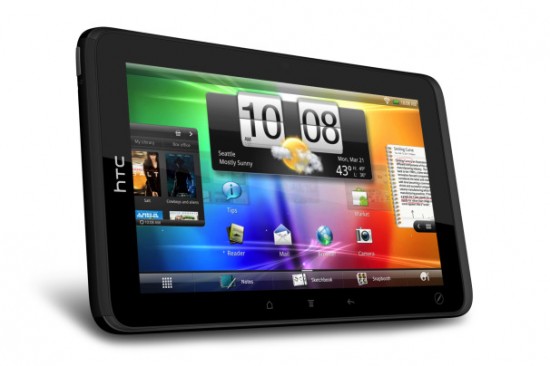 Pros:
7 inch screen with great display quality
Records HD video
Digital pen support
Nice built quality
HTC's Sense UI customization
Cons:
Small and thick
Over priced
Verdict: HTC Evo View 4G has a smartphone-style OS that's very disappointing and its high price is not worth its features.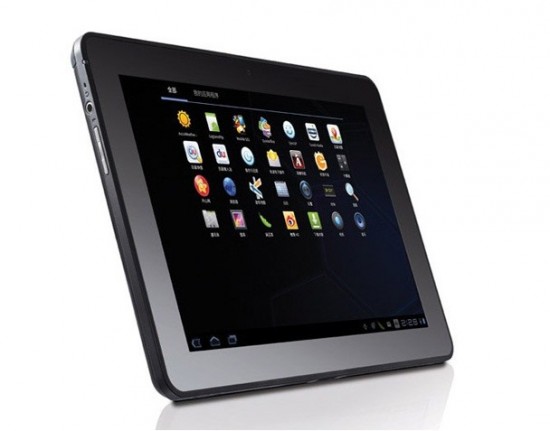 Pros:
Good 10.1-inch display
Built quality is quite good
Decent Battery
Average 5 MP camera
Cons:
High price
No USB charging
No HDMI port
 Verdict: There are many better tablets available in market at the same price. Dell Streak 10 Pro is a bit over priced.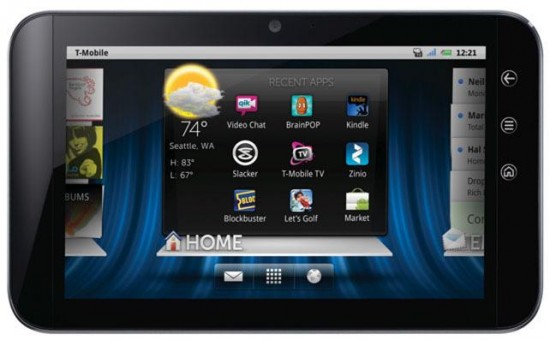 Pros:
Fast Tegra 2 processor
 Good design
 Fast HSPA+ speeds
Cons:
Low resolution, only 800 x 480 pixels
Only six hours of battery life
Verdict: Dell streak is no better than original streak and does not even have tablet optimized apps. If you are looking for a 7 inch tablet then there are many other better options.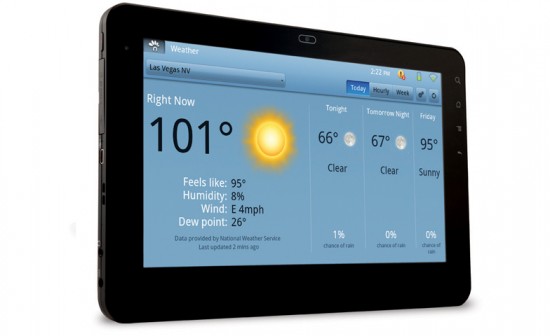 Pros:
10.1 display
Cheap in price
Micro SD and USB port
Nvidia Tegra 2 processor
Cons:
Running Android 2.2
No 3G version
Verdict: The cheapest Nvidia Tegra 2 tablet available in market. If you want a high performance tablet that too in cheap price, then Viewsonic gTablet is best option for you.
You might also like must have android apps that you must install on your device. Also the best android phones if you have been in the market for a new smartphone recently. The cheapest android phones if you are on a budget and of course you might be in interested in the best android apps for these devices. If you are a gamer, you should check the android HD games too for your phone or tablet.