Android has a relatively huge advantage over iOS considering the huge number of smart phone manufacturers that provide podium for this awesome and efficient smart-phone operating system. Due to huge competition among these manufacturers   customers are bound to get some competitive advantage and as a result a humongous number of smart-phones with exclusive and vivid features start pouring in every year. For us it becomes hard to keep track of these new Android smart-phones and even harder to decide on which one is the best.
In this post we have collected Top 10 Android Smart phones of  2012. These phones changed the way we look at mobile computing by sporting dual-core processors and nVidia graphics units.
1. Samsung Galaxy SII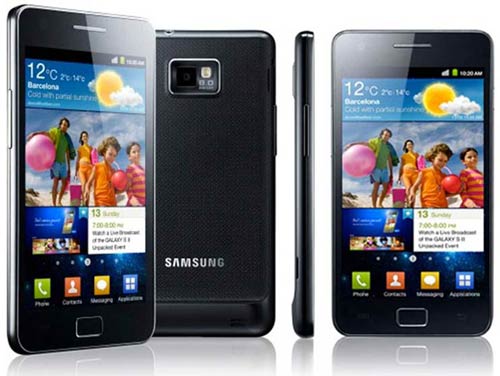 Samsung is the lightest, slimmest and coolest Android smart phone available and it still is fastest and out casts all the other android smart phones. With its dual core processor and  latest Android 2.3.3  you get best of the both worlds. The colors and sensation are taken to a new level of perfection with the help of its unique 4.3″ SUPER AMOLED Plus display adn that too without compromising your battery back-up.
2. HTC Sensation XE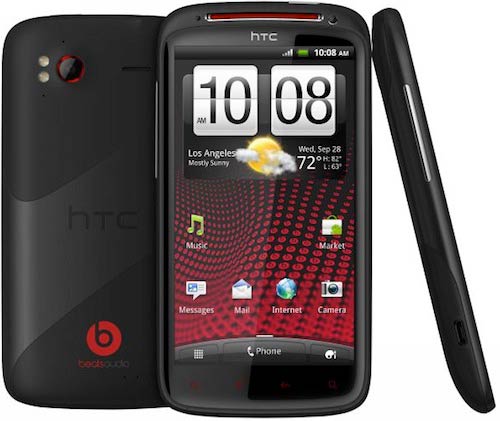 HTC Sensation XE is a mega powerful multi-media super phone with 4.3-inch qHD display and superior virtual surround sound quality that immerses you in rich Multi-media experience. The phone is equipped with latest version of Sense UI plus the 1.5 GHz dual core processor makes the phone smart and fast.
3. Sony Ericsson Xperia Arc S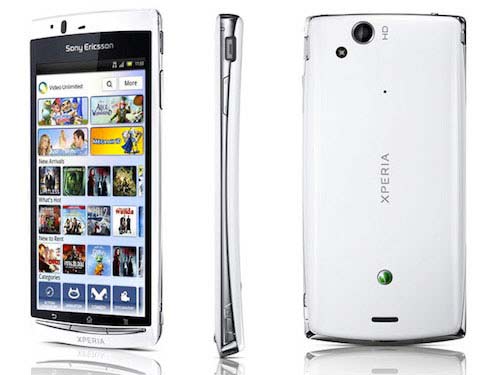 Powered by 1.3 1.4GHz processor and Android Version 2.3  this phone is the best smart-phone that Sony has ever made. Although, it is not dual core it still is very fast and with its curved body the smart phone feels like a spiffy power horse to hold on to.  You are able to have a great vivid experience of photos and videos  with the help of its 4.2" Reality Display with Mobile BRAVIA Engine.
4. Sony Ericsson Xperia Ray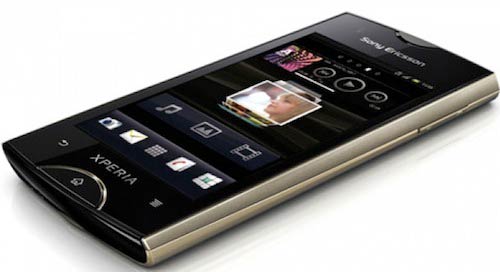 The main highlight of this smart phone its scratch-resistant 3.3" Reality Display with Mobile BRAVIA Engine that lets you watch videos and photos with vivid experience and the price is quite modest. With its 8.1 mega-pixel camera you are able to capture magical moments into HD images. The performance is boosted with by its fast and responsive 1 GHz Qualcomm Snapdragon MSM8255 processor and the latest Android 2.3 update includes some nice touches like a gesture-based, line-drawing keyboard, plus 2D and 3D panoramic photo capture.
5. Samsung  Galaxy Nexus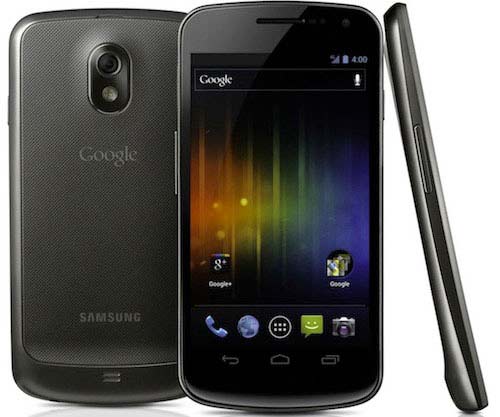 If you are believe in advancement and up-gradation the Samsung  Galaxy Nexus is your best bet as it is the only way to get to the next level of Android experience through  Android 4.0. Other than this, the smart phone features a responsive 4.65″  glassy, smooth display running at 720 x 1280 HD resolution. The performance aspect is maintained substantially with its 1.2GHz dual-core processor.
6. HTC Desire S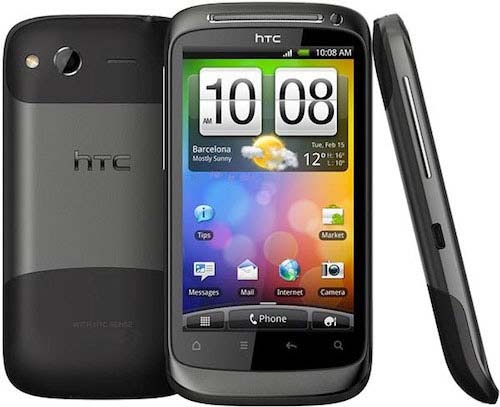 With 1GHZ processor and upgraded 2.1 Sense UI with Android 2.3 HTC Desire S is ready to taken on to its high end predecessor. Display is a 3.7-inch responsive, smooth touch screen. Battery backup is better than its predecessor and the only thing that holds this Android smart phone is its sloppy 5 Mega-pixel camera.
7. Motorola Razr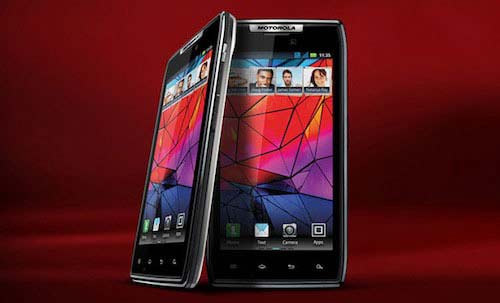 The main highlight of this Android smart phone is its sleek design with a layer of style and feel added by its slightly protruding camera shelf. The Motrola UI in Motorola Razr is very different form other Motorola smart-phones and thus the best till date from Motorola. It is powered by 1.2 GHZ dual core processor and Android 2.3.5  and the4.3-inch qHD Super AMOLED display is protected sufficiently with advanced gorilla display technology.
8. Orange Monte Carlo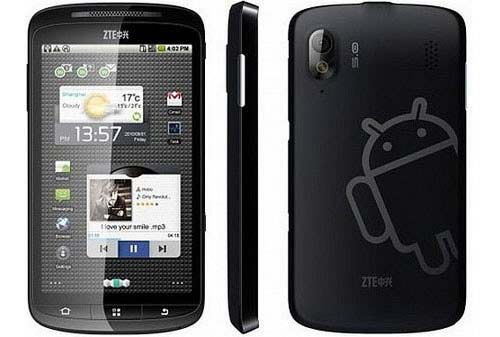 With 4.3" display , which runs at a decent 800×480 resolution it's not as dazzling as the displays on similarly sized phones like the Xperia Arc, but it's still a big, solid screen considering the budget price. It runs Android 2.3 but unfortunately that has been vandalized by orange and if you can live with that and the sloppy VGA video recording then this smart phone is best for you at an impressive price.
9. Samsung Galaxy Note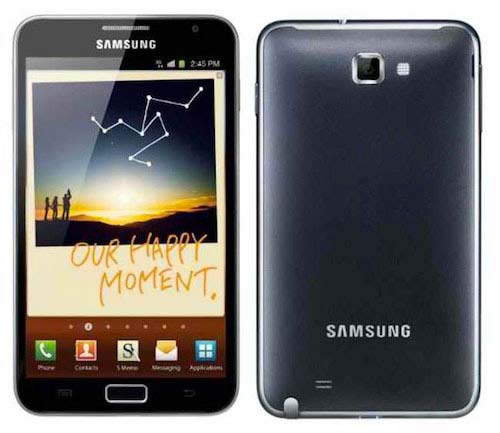 The reason this smart-phone was not introduced earlier in this post is because of its largest display ever on a smart phone. Although, the display may be regarded as cool by some but many regard such a display which actually renders the meaning of a phone useless and foolish. The smart-phone is equipped with a pressure stylus which responds well and the Android 2.3 also runs fast with 1.4GHz Dual Core Processor.
10. Sony Ericsson Xperia Mini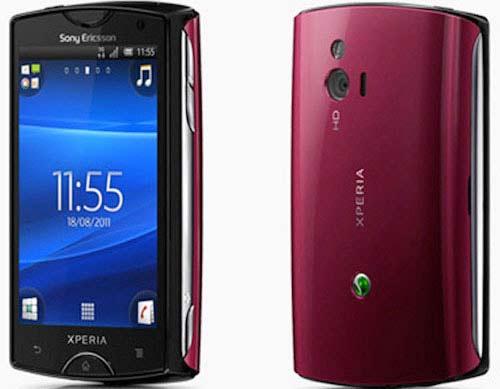 Quality music, adorable 3 scratch-resistant TFT touchscreen and budget price are few reasons to buy this impeccable little Android smart-phone. It is extremely fast keeping in mind its 1GHz processor and runs smoothly Android 2.3. The User interface is substantiated by the manufacturers and over all the phone is responsive and impressively  functional.
If you are into Android, you should also check our 50 must-have android apps post as well as 150 best free android apps. You should also check cheapest android phones and best android phones of 2011. You can also try TV apps for android and best android VoIP apps.