There are many more accessories available for Apple iPad than there are for any other gadget manufactured  till date.  Apple iPad sleeves belong to a class of accessories that equip your expensive device with moderate protection, pimps up the looks of your device and finally adds a touch of personification.
The type of sleeve you choose for your iPad or iPad 2 is going to represent the type of person you are. While choosing a vibrant color would send a signal that you like to be noticed at the same time simple and classy sleeve means that you like to be left-alone but are still approachable.
The possibilities are huge and there is also this other possibility that you just want to buy a sleeve to protect your iPad and do not as much as care to what people might think. In this post, we have collected 10 best iPad sleeves from different manufacturers with versatile designs so that by the end of this post you sure will have something up your sleeve.
You might also like to checkout best cydia apps and iPad stands.
1. Cusco iPad Sleeve

The Cusco iPad sleeve is made from hand loomed, naturally grown cotton from Oaxaca Mexico.  The villagers have been growing, harvesting and hand looming this cotton for generations but only this time, they have taken the qualities of their impeccable cotton to design something as awesome as an Apple iPad sleeve. The Cusco iPad sleeve protects your iPad from dents, scratches and has a Velcro closure to ensure the safety of your iPad.
Price: $40.00 | More Info
2. Juan Valdez iPad Sleeve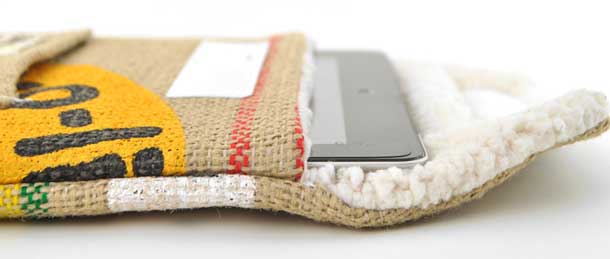 This sleeve is externally made from burlap with various logos / designs and the burlap present in this sleeve is much more resistant than its orthodox counterpart. Internally, the fleece is extra soft to ensure the safety of your iPad. Usually, the problem with these types of sleeves is they wear off at the corners. It happens due to rigorous use but this flaw has been taken care of by using a hemp canvas lining for better durability.
Price: $60.00 | More Info
3. The Federale iPad Sleeve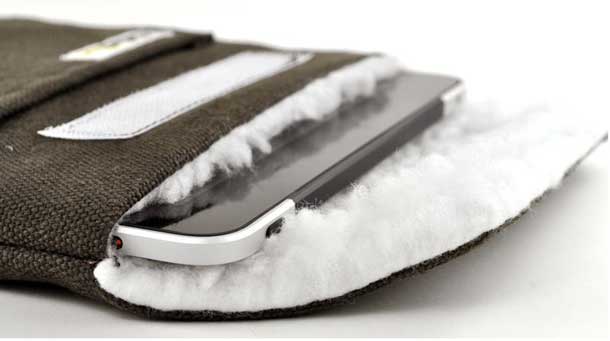 The Federale iPad Sleeve is made from 18.5 oz basketweave hemp canvas which is the second strongest natural fiber (Spider Web being the first) grown quickly and plentifully in China. The sleeve is pleasing to eyes, touch and protects your iPad quite well.
Price:  $35.00 | More Info
 4. Rickshaw Bagworks  iPad sleeves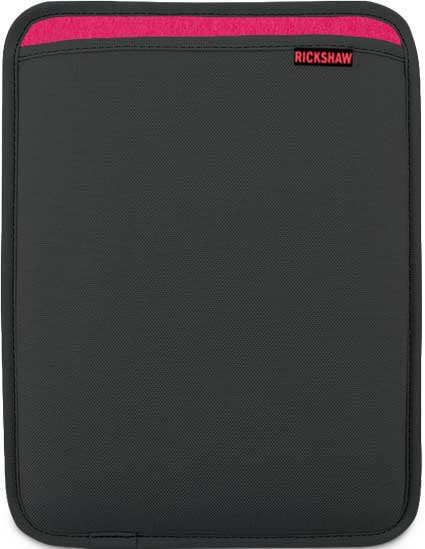 The Rickshaw Bagworks  offer variety of iPad sleeves slip-on sleeves with cover and multiple designs. Manufacturing material used includes X-Pac, a high performance sailcloth for ocean-going racing boats that have to be lightweight, abrasion resistant, and waterproof. Rickshaw Bagworks even allow you to make a personal, customized iPad sleeve on their website.
Price: $30-$60 | More Info
 5. Belkin Cap Sleeve for iPad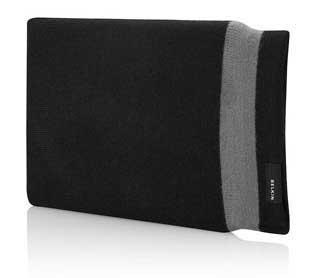 The sleeve in designed keeping in view the protection and snug fitting of a glove. It is internally layered with a soft, thin material to cushion your iPad / iPad 2 and fits in easily with spiffy elastic closure.
Price: $24.99 | More Info
6. Belkin Grip Swell for iPad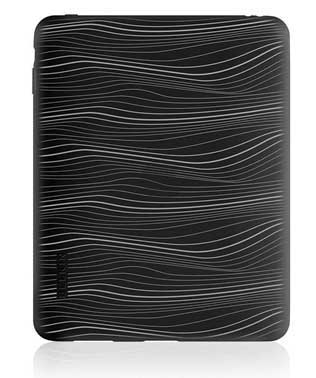 This soft silicone sleeve protects your iPad and iPad 2 from minor bumps, scratches and simultaneously personalizes your iPad with its multi-tonal pattern.
Price: $39.99 | More Info
7. Apple Smart Cover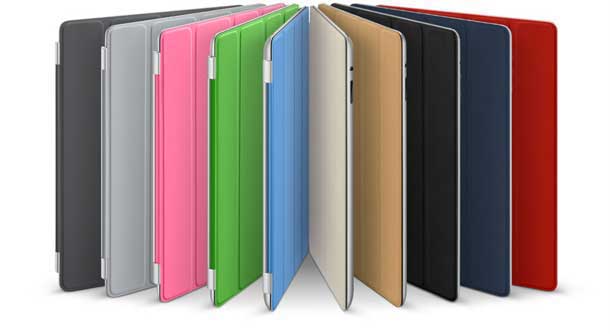 The Apple Smart cover for iPad 2 has a lot to offer. It protects your iPad without compromising its sleek and elegant look. The cover is called smart because it turns your iPad 2's screen on when you pull it out and vice-versa. The Apple smart cover comes in various vibrant colors and holds the iPad safe with its magnetic lock system. They come in leather and neoprene makes.
Price: $39-$69 | More Info
8. Waterfield iPad Smart Case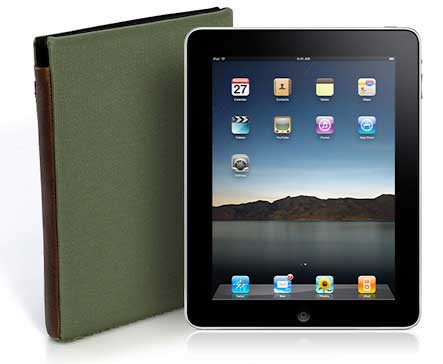 This sleeve / case  provides protection and elegance with its "Ultrasuede", inner lining and outer tough lining. The case comes in green, flame, copper, pine, pearl, or black color to give you a wide array of options to choose from.
Price: $60 | More Info
9. Targus A7 iPad Sleeve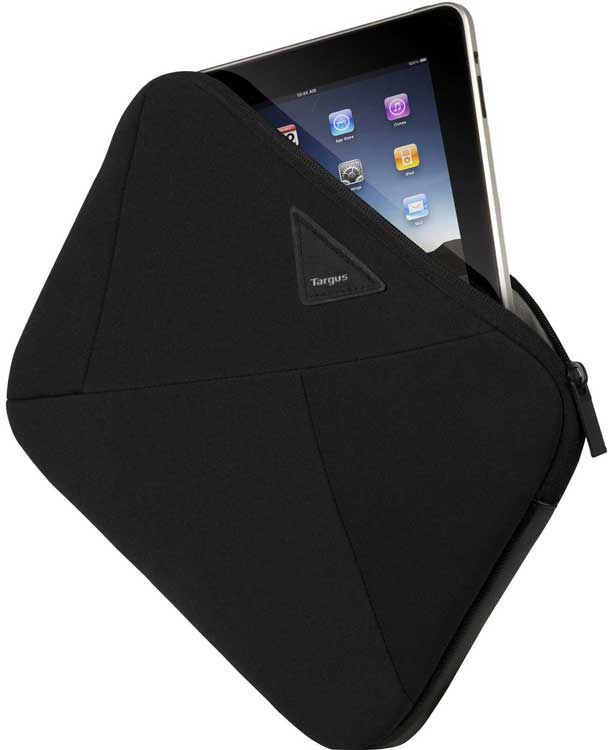 The Targus A7 iPad sleeve protects your iPad from scratches and bumps with its  Tri-cell Cushion System which combines additional foam padding with mesh material for ventilation. Protection is substantiated with the extrinsic neoprene and an industry-grade tarpaulin gusset around the edges to protect your iPad and iPad 2 from abrasion and moisture.
Price: $26.99  | More Info 
10. Stiched Rafia iPad sleeve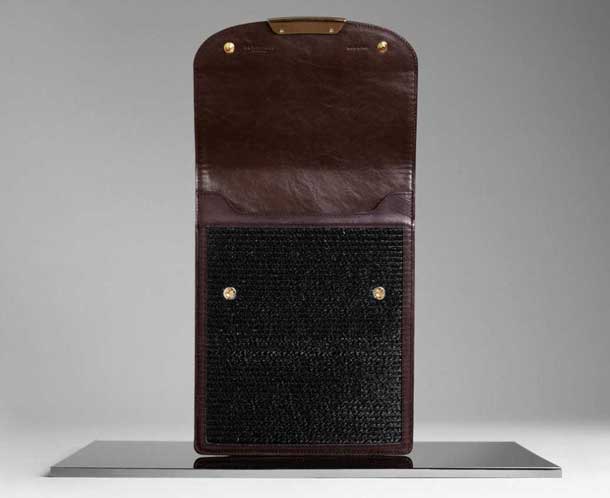 Although this case out-costs 16 and 32 GB iPad and iPad 2s, it has a Polished metal plaque engraved Burberry Prorsum logo and Rafia ribbons that are individually plated and cross stitched wit soft leather to equip your iPad with safety and style.
Price: $595 | More info
We hope that you liked this list of awesome iPad 1 and iPad 2 Sleeves and have already chose one for your device. Check below for related posts.
Related: 30 Best Designer iPad Cases
Related: 20 Super Cool iPad Cases
Related: 5 Best iPad 2 Cases with Keyboards